JURA® IMPRESSA J9.3 Specialty Coffee Machine
IMPRESSA J9.3 - High end design and optimal enjoyment!
Full JURA Warranty Service
The new best in the class of the IMPRESSA J line is easy to get to grips with right from the word go. Its ingenious operating concept couldn't be easier or more self-explanatory: simply use the Rotary Selection to choose the speciality coffee you want, press the button, sit back and savour the taste. It goes without saying that the one-touch automatic coffee machine prepares the full range from latte macchiato to ristretto at the touch of a button and without you having to move the cup.
TFT display with Rotary Selection
Latte macchiato and cappuccino at the touch of a button
Height adjustable cappuccino spout (4.4 – 6 in.)
Fine foam technology
Aroma+ grinder
Glossy double coat of metallic-look silver lacquer
Stainless steel vacuum milk container 20 oz.
Zero-Energy Switch
TFT display with Rotary Selection
It's an operating concept that sets new standards. Simply turn the Rotary Switch and a list of speciality coffees appears on the modern TFT display. All you need to do is press the button once, and you'll soon be drinking coffee that fulfils your wildest dreams.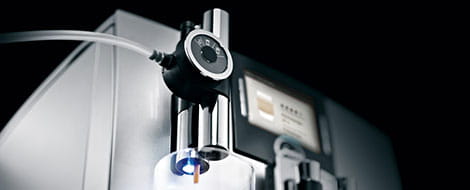 High-quality enjoyment
The cappuccino spout, which is height-adjustable on a continuous scale, dispenses cappuccino and latte macchiato at the touch of a button and can be used with glasses up to 6 inches tall.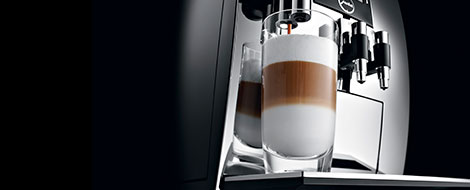 Revolutionary fine foam technology
Another new development from JURA ensures a unique milk foam quality of a fine, feather-light consistency: fine foam technology.
Instructions for use IMPRESSA J9.3 One Touch TFT
---
What's Trending Right Now?